Talaat and Tai McNeely – Crush My Mortgage
$297.00 (-78%)
Talaat and Tai McNeely are Money & Marriage Experts that are Sweeping the Nation and Building Power Couples with Purpose

Talaat and Tai McNeely – Crush My Mortgage
Check it out: Talaat and Tai McNeely – Crush My Mortgage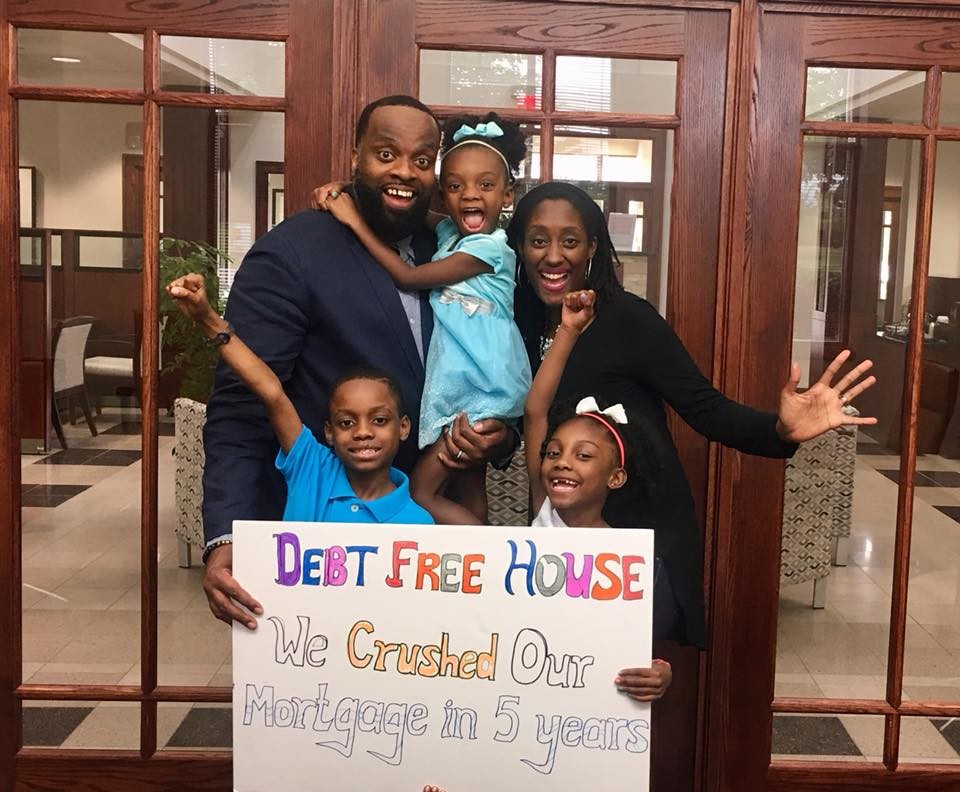 Are you tired of paying mortgage payments? What can you do with all of the extra cash in your pocket if you didn't have a mortgage? Well, if we told you that you don't have to be the norm and pay your mortgage for 30 years would you believe us?
You see, we were able to pay off $330,000 in 5 years on a middle class income. Yep, you read that correctly. We are a family of 5 and we were able to do it by utilizing everything that we teach in this course.
If you're looking for magic tricks and lottery winnings then this course is not for you. We put in a lot of hard and consistent work that eventually paid off for us.
When we were looking to pay off our home, there was no single course that had everything all in one place to help us conquer this amazing victory. We had to figure it all out on our own and now you don't have to.
Disclaimer: All information given is for general information and entertainment purposes only; and does not constitute professional financial advice. Please consult your financial advisor, accountant, and attorney for individual advice and instructions. Results are not guaranteed.
Your Instructor
Talaat and Tai McNeely are Money & Marriage Experts that are Sweeping the Nation and Building Power Couples with Purpose. They are co-authors of Money Talks: The Ultimate Couple's Guide To Communicating About Money. They are also the hosts of the top rated podcast, "The His and Her Money Show". Talaat and Tai McNeely (His and Her Money) have been featured in numerous publications such as T.D. Jakes Show, FoxNews.com, Black Enterprise, MSN.com, Essence, and Business Insider.
Course Curriculum
Laying The Foundation
Introduction (7:34)
Why This Is Important (6:30)
3 Important Reasons Why You Need To Crush Your Mortgage (11:35)

The Known & The Unknown

The Case of The What If's (4:12)
The Mortgage Freedom Mindset (4:24)
How To Not Lose Your Focus or Lose Motivation (5:08)
The Importance of Understanding Your Amortization Schedule (5:27)

Beginner Strategies

It All s With A Seed (5:01)
Budgets and Principal Payments (8:09)
The Round Up Method (7:04)
Making Lump Sum Payments (7:44)

Intermediate Strategies

15 Year Mortgage vs 30 Year Mortgage (5:03)
Should You Refinance Your Mortgage? (12:27)
How To Set Up Bi-Weekly Payments Properly Through Your Lender (10:21)
Setting Up Bi-Weekly Payments On Your Own (6:52)

Advanced Strategies

Emergency Funds and Retirement Planning (10:26)
Property Tax Savings (6:31)

Income Generation

The Power Of Side Hustles (10:34)
How To Make Money as a Virtual Assistant (Bonus)
How One Person Paid Off His Debt By Reselling Shoes On Ebay (Bonus)
How To Make Money as a Freelance Writer (Bonus) (30:36)
Generate Income With Digital Products (Bonus) (20:15)

Conclusion

24 Things We Did To Crush Our Mortgage (13:53)
Things That We Did Not Cut Out (7:14)
Life After The Mortgage Is Paid Off (6:35)