Michael Schmitz, Margareth Jabczynski – Everyday German Course
$429.00 (-79%)
I found Michael's method and training methodology extremely logical and intuitive

Michael Schmitz, Margareth Jabczynski – Everyday German Course
Check it out: Michael Schmitz, Margareth Jabczynski – Everyday German Course
Everyday
German Crse
Master A1-B1 Levels at your own pace
UNDERSTAND GERMAN GRAMMAR
I broke down the German language in a logical way that is simple and makes sense. You will understand everything as I explain things in simple English instead of the usual Gibberish.
THE POWER OF A TUTOR FOR A FRACTION OF THE COST
My system was originally developed for private clients but thanks to modern technology you also can afford working "with me" and benefit from my experience as a German language tutor and learner of over 20 years.
LEARN THE BEST WAY NOT THE OLD WAY
Get to know powerful self-learning techniques, which help you to learn independently and effectively. Learn whenever and wherever you want in your very own speed without any competition to fully enjoy the learning process.
With our Everday German course you will learn
---
1
German up to level B1 easily (this covers: vocabulary, grammar, reading, listening and to a certain degree also writing and speaking)
2
Powerful learning techniques useful also for your time after having reached level B1.
3
How to organize your German learning efficiently and effectively so that you can spend your precious lifetime on things you enjoy the most.
What's in the course:
The reason why the smarterGerman method is so effective, is because it's combining over 20 years of practical experience on both sides of the classroom with a scientifically proven to work learning techniques.
I developed this course due to getting bored to death in the over 20 language courses I took and even in my own German classes (with me teaching them) where we were only allowed to speak German to the students. Needless to say that those classes were far from efficient.
The course includes over 54 lectures which are segregated in 6-8 steps each, featuring over a hundred videos of more than 35 hours of video lessons and detailed supporting text modules.sup
This course is built on the following 7 principles:
You can only learn properly and efficiently if you understand what you are dealing with. Therefore in this course you'll find crystal clear explanations in a language you actually understand (which is everyday English).
How does it work
This course is more than just a presentation of all necessary grammar and vocabulary. It will help you to learn efficiently and effectively with its wholistic and experience-based approach. Don't trust my words, experience it first hand by working through the intro and the 1st lesson yourself. Just scroll down until you see the curriculum.
Improve Your Skills
Learn how to read, listen, write, speak, learn & apply grammar, pronounce words
Boost your memory…
Learn how to deal with stuff that seems impossible to remember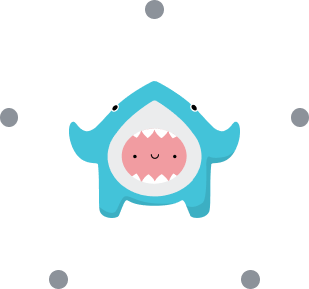 Forget tables and lists…
rather learn how to develop a good feeling for the German language and speak properly intuitively
We will all die…
don't waste time with outdated learning approaches like e.g. Duolingo or Rosetta Stone.
A language is undividedly connected to life…
learn to avoid frustation and start enjoying every step on the way.
What you can expect in this course
---
Every lesson consists of several mini-steps that you can easily integrate into your everyday life. All you need are 20 minutes here and 20 minutes there. You'll learn about all important grammatical topics like:
How to learn and never forget the German articles
How to make sense of the German cases (above all Akkusativ and Dativ).
Master the irregular verbs in a couple of hours.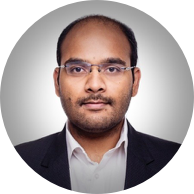 I found Michael's method and training methodology extremely logical and intuitive. His humor was the cream on top of the delicous cake that my German learning turned into.
It quickly becomes tangible that Michael has over 20 years experience in language teaching which he summons for your benefit. I can only highly recommend working with sG.
Sai Kiran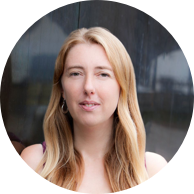 So after telling myself for years that I could never, ever get to B1 standard, I got 84.5% on the exam!!! Michael has changed my way of learning languages for life.
I now have a system in which I can continue to learn German, not as a rush to the next exam, but as a life long learning process which I enjoy. Who would have thought that was possible?!
Tammy Furey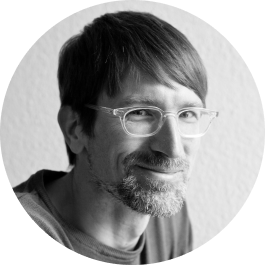 Michael Schmitz (Course Creator)
I had been teaching German in several language schools and countries for over 13 years before I got frustated with the current system of teaching German. I never really questioned the system that is still used worldwide by renowned insitutions like the Goethe Institute or Berlitz and Inlingua. But once I stepped out of the system I could see clearly what went and still goes wrong and set out to fix it. This course is jut the next step in the evolution of a new era of learning languages starting with German.
Frequently Asked Questions
---
How long do I have access to the course?
As long as smarterGerman and the platform that hosts this course exist, you'll have access to your materials. We'll do anything to make this a couple of decades. By then you should have reached level B1 😉
Is there a discount for students or refugees?
Will I pass my B1 exam after working through this course?
How long do I need to reach level B1 from scratch with this course?
What language level does this course cover?
When does the course start and finish?
My English is not so good. Will this course work for me?
I'm already B1 / B2 level. Do I have to purchase the whole course and will I still benefit from this course?
What if I am unhappy with the course?
Can I download the materials?
Can I pay in monthly instalments?
Will I get a certificate after completion of this course?
Can I take a Goethe or TELC exam with you/this course?
Are any lessons with a human tutor part of this course?
How do I develop/improve my speaking skills with this course?